Felix is a mobile app that allows users to confidently and quickly schedule time to communicate with friends and loved ones living overseas and interstate — eliminating the pain points of international time barriers, and having to use multiple applications in order to keep in touch. This project was a result of my General Assembly UX class (fall 2017).
Although there are many platforms for connecting with friends and family members over long distances, time zone differences can present challenges. Deciding how and when to connect must always be based on contacts' local time and availability. Finding this information can be time consuming and elusive, especially when connections are not routine or people are away traveling.
I conducted a small survey in order to better understand the pain points users face when connecting with friends and loved ones living aboard. The results are grouped into 6 different categories by way of affinity mapping.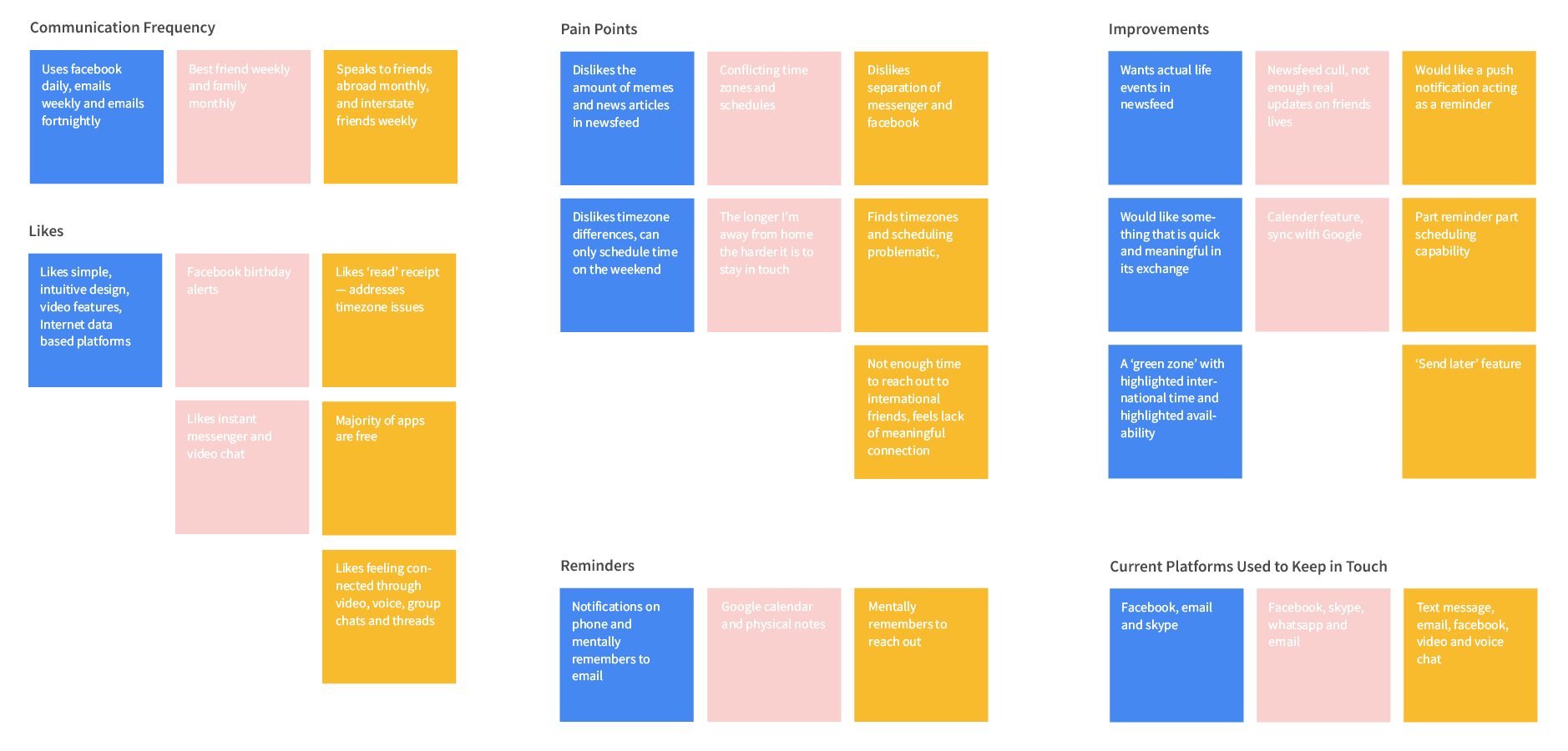 Research showed people often struggle to maintain their sense of connectedness with loved ones. They want to be able to share each others thoughts, feelings and experiences as quickly and seamlessly as possible. Having a comprehensive picture of their contacts availability and local information would greatly enhance their overall desire to reach out and connect. 
The 3 emerging needs from my research were:
• Seamless scheduling and programming capabilities 
• To effortlessly keep track of communication
• To conveniently find the best time to reach out to friends and loved ones living abroad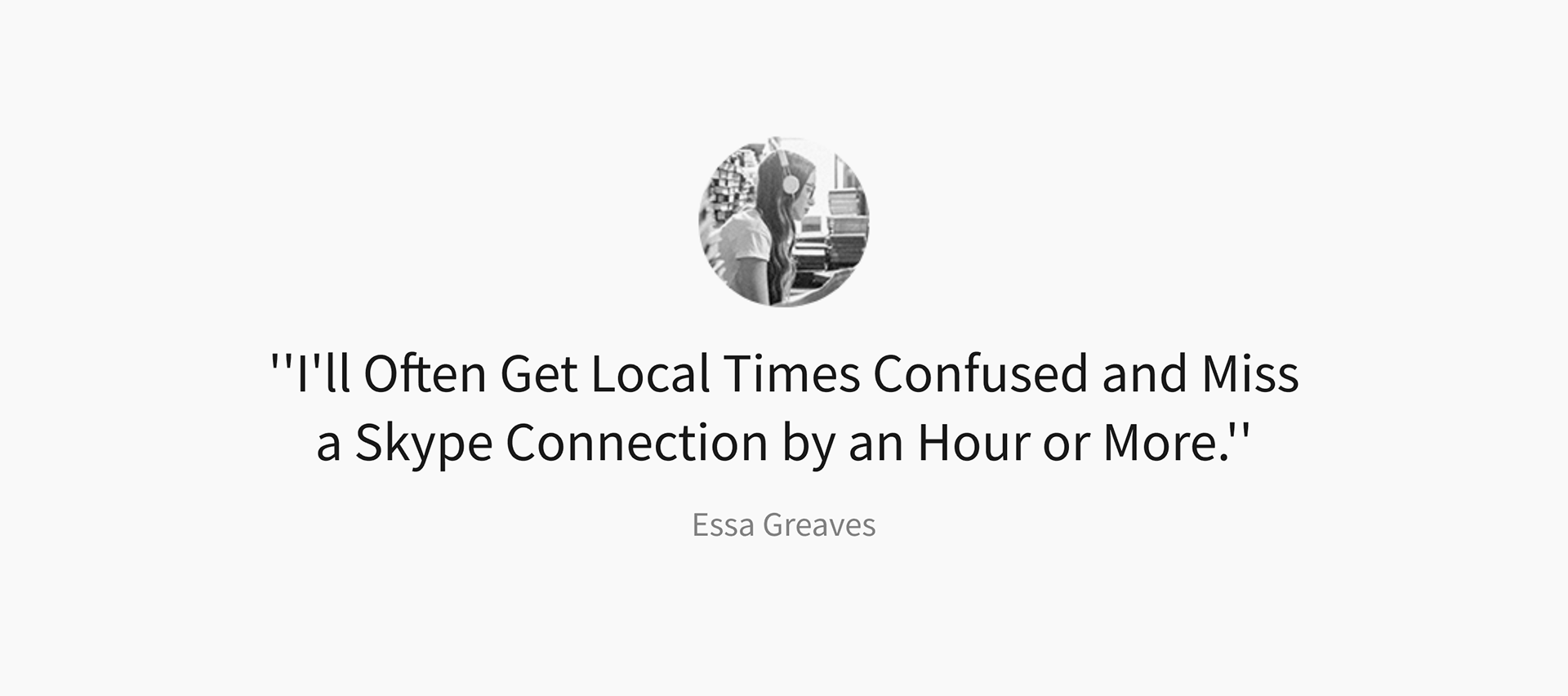 In order to understand how other brands deal with scheduling and information architecture it was important to look to existing social apps. Through competitive analysis, I was able to gain insight into any prevailing features, functionality, or design patterns that were emerging on the market.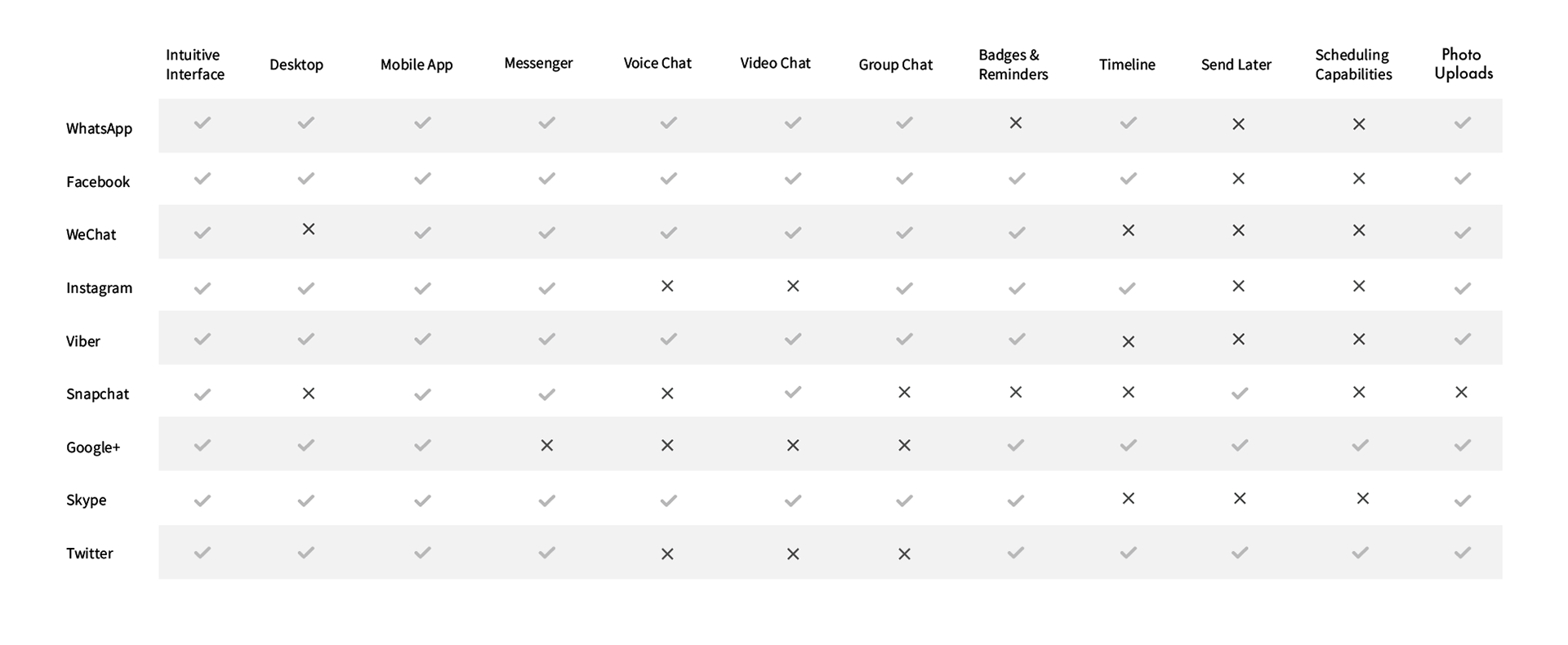 After checking out the main competitors and revising the needs of my users, I was able to identify and prioritize key product features that I wanted to build into my initial designs.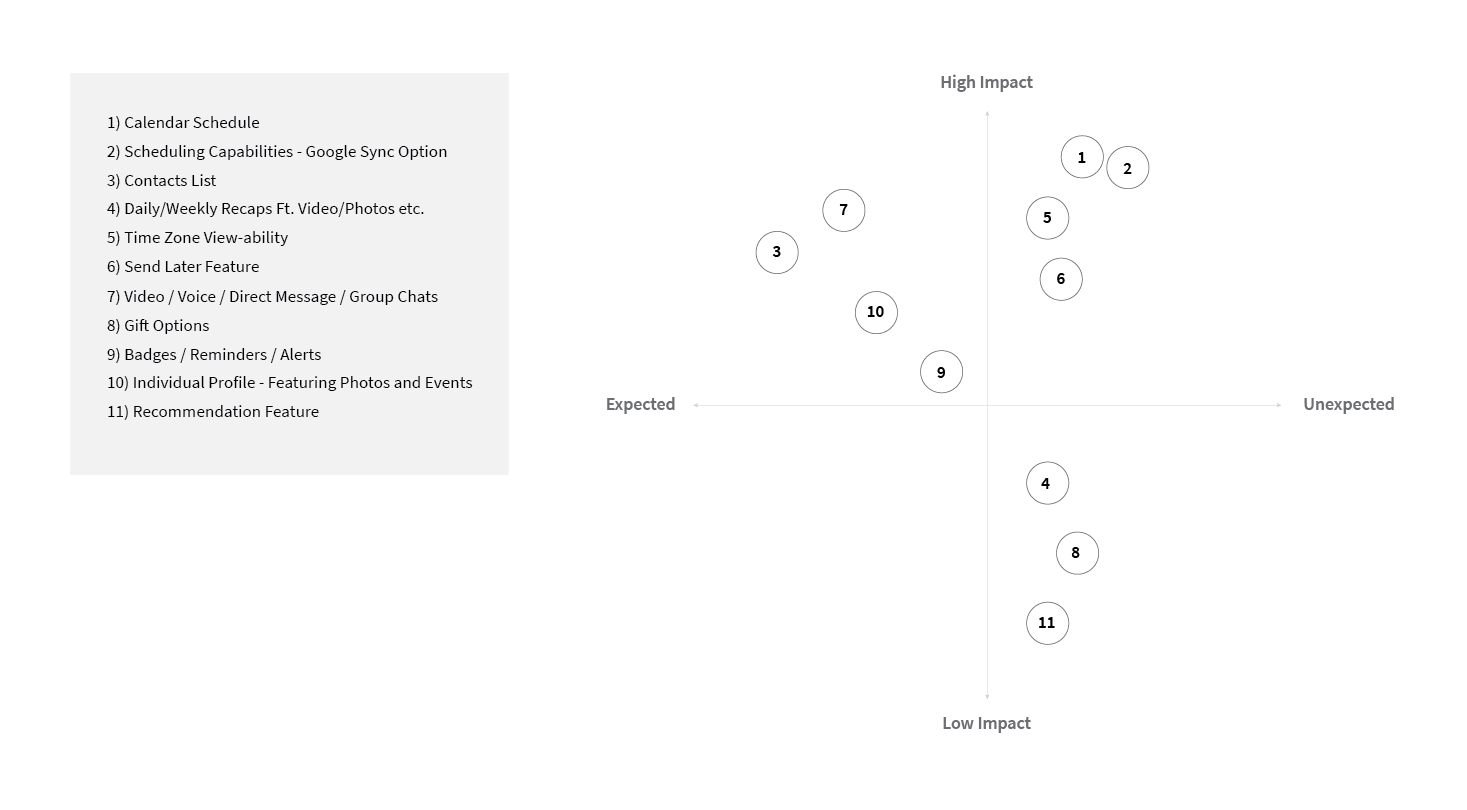 The next stage was to incorporate my research into a user flow and site map. I wanted users to be able to schedule time to talk with their friends and loved ones with minimal friction, so I created the shortest user flow possible.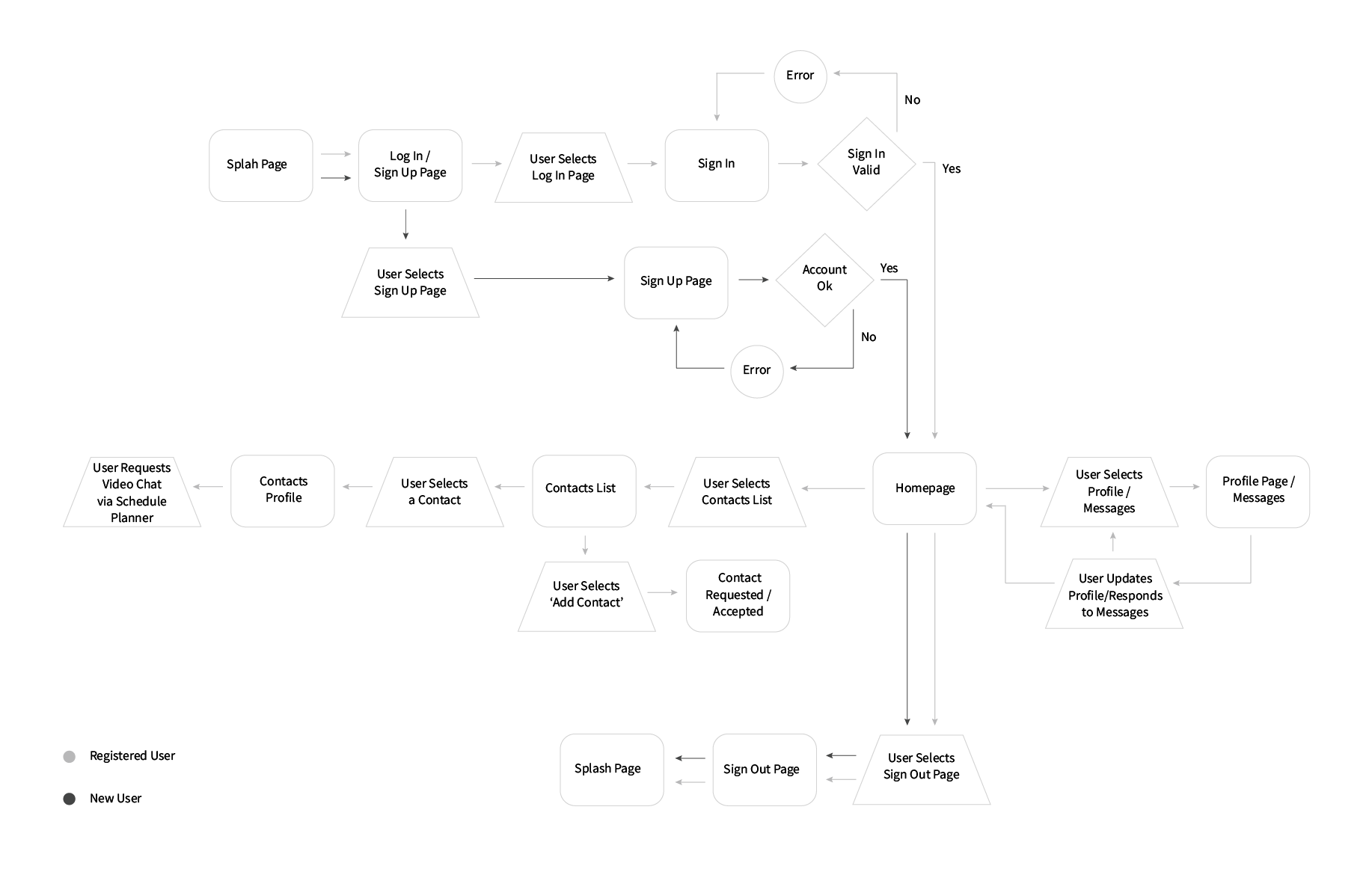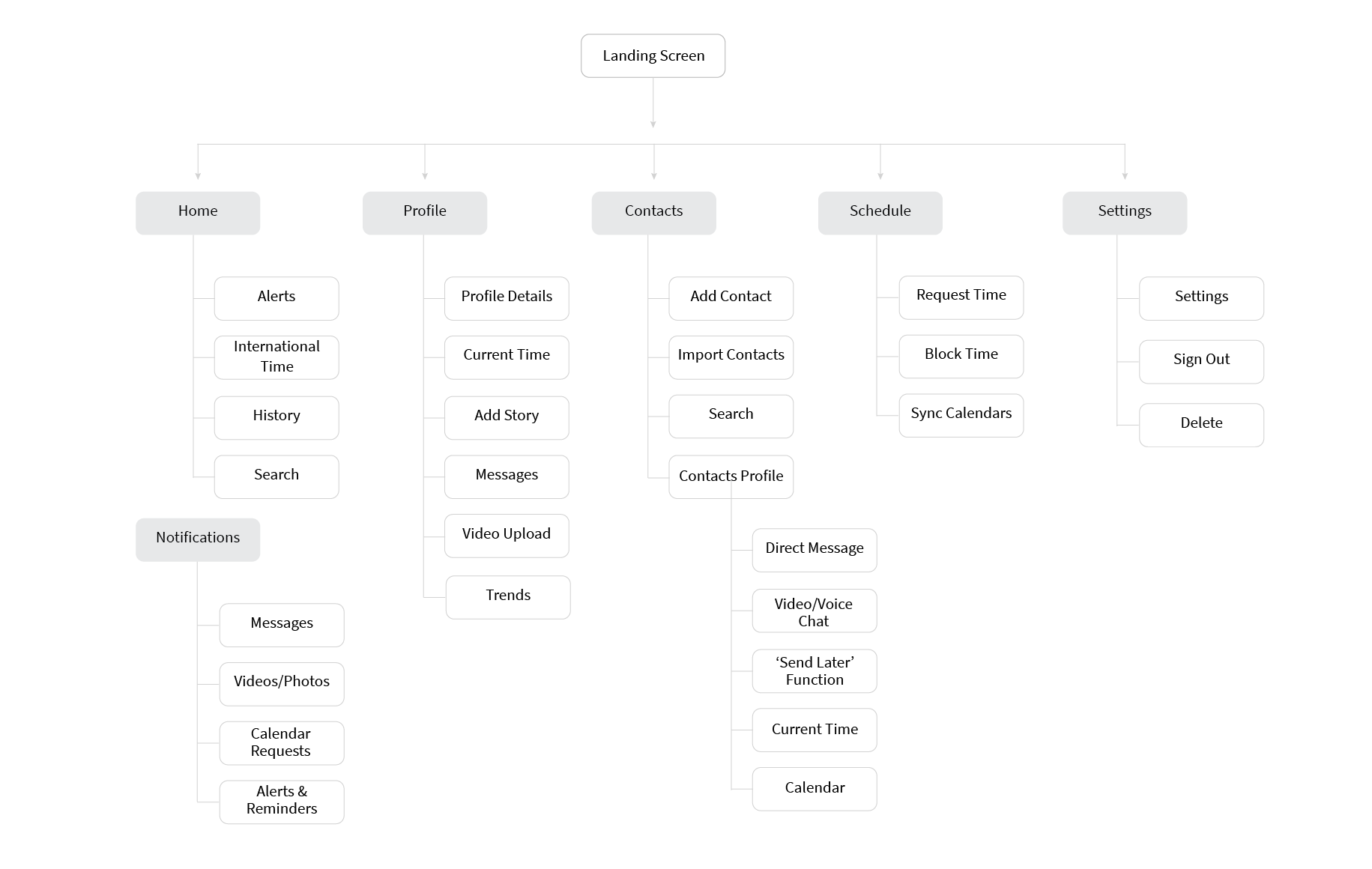 Mapping out the information architecture helped generate an inventory of designs that the new app will require. 
The first iteration included direct messaging, 'send message later' option, international times and a personal calendar.​​​​​​​ 
Feedback from users on the first prototype included:
•Notifications should live on the homepage
•Ability to add contacts as 'favorites' for quick access
•Clarify scheduling capabilities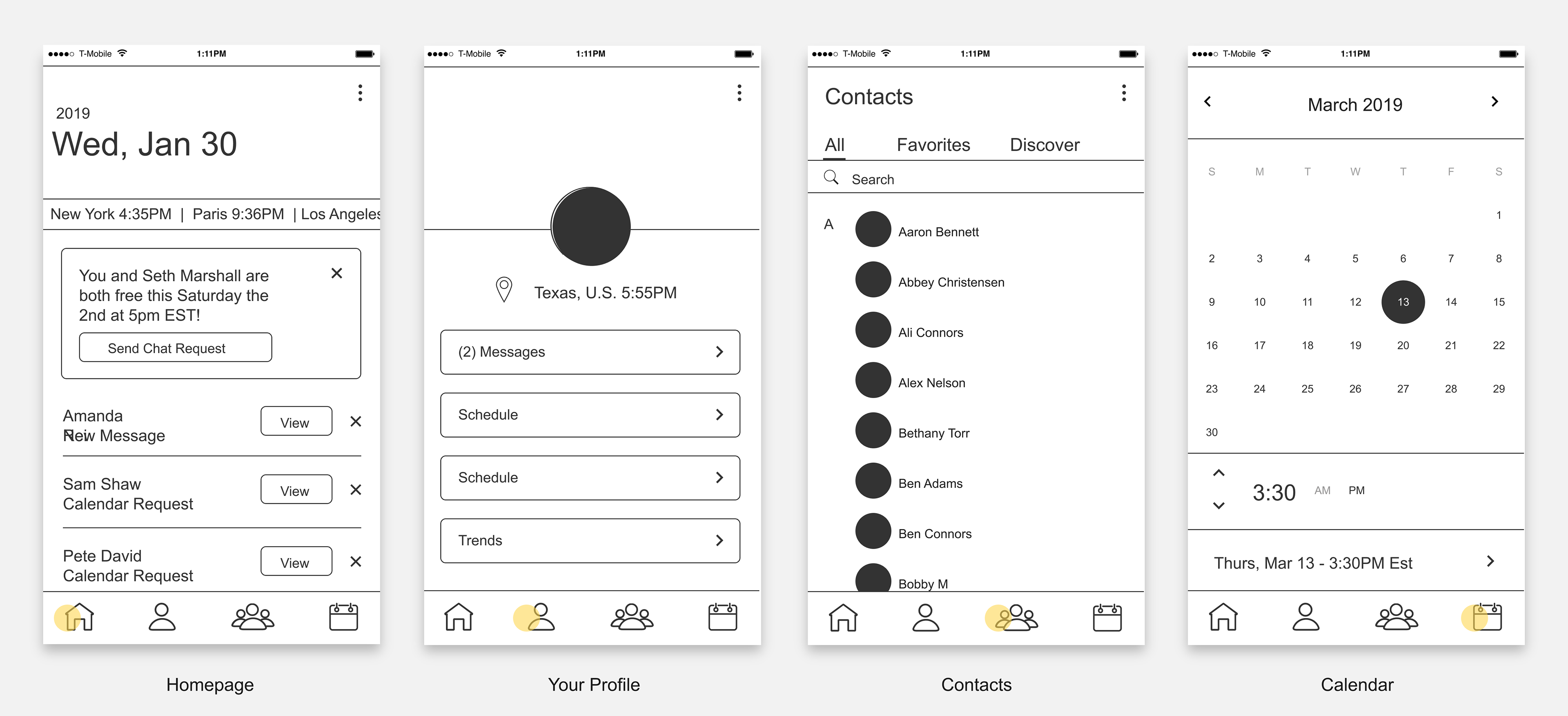 Next Steps
•Continue to refine interface design
•Preform more user testing